CANDY and FLESH
KALEIDOSCOPE, 2020.
A plague-era retelling of Hansel & Gretel illustrated by Will Sheldon for KALEIDOSCOPE's Outside issue A/W 2020.
---
DON, COYOTE (RIP)

Michael Werner Gallery, 2023
Catalogue essay about Don Van Vliet (a.k.a. Captain Beefheart)'s paintings narrated by a coyote.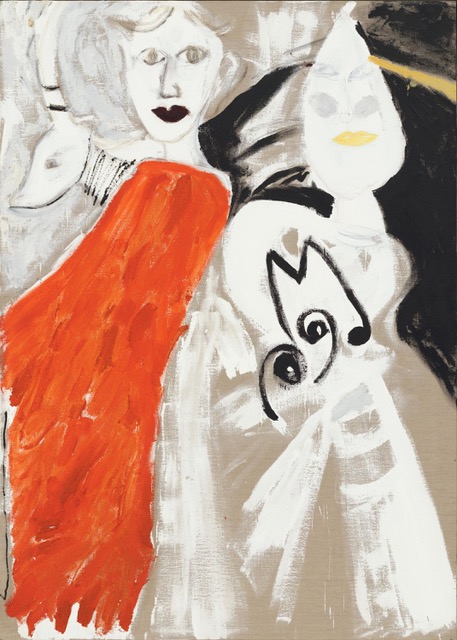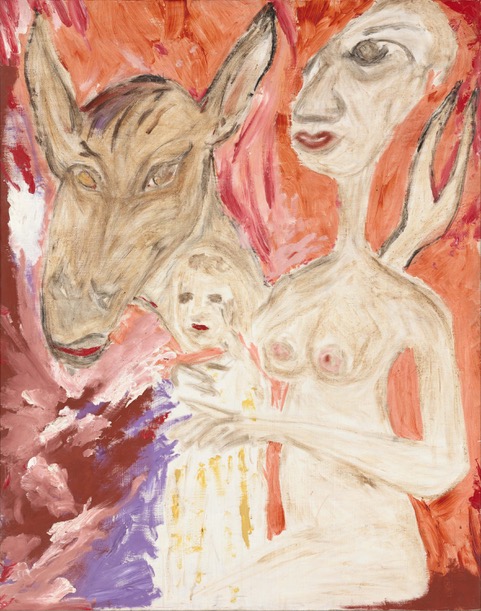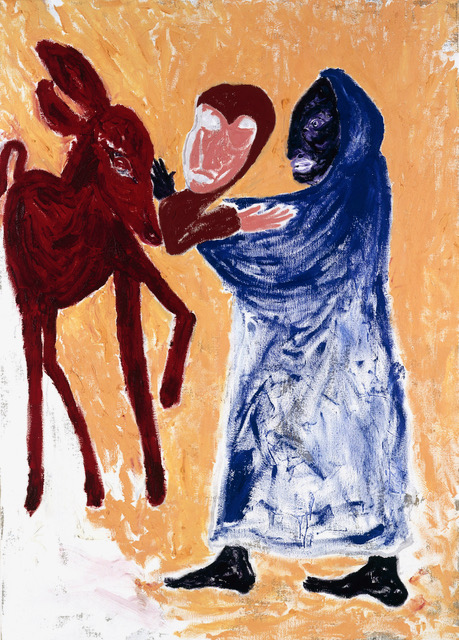 ---
TALES FROM UNDER THE BRIDGE: A MYTHOLOGICAL MIXTAPE

CURA, A/W 2023

A bunch of tales for Mark Leckey orbiting around his obsession with the M53 motorway bridge from his youth.
MIA

On the Dance Floor
, A24, 2022
I wrote Mia from Pulp Fiction's diary entry about her big night at Jackrabbit Slim's with Vincent for a mammoth book about dance floors in the movies published by A24 with a foreword by bloody Cher.
In
Vogue
!
Score the book here...
A FIRESIDE CHAT WITH KRAMPUS
032c, 2021

A festive season treat in which I interview a Krampus, the fun-loving Xmas demon of Austrian/German folklore, and he turns out to be full of good cheer and mirth.
Read more...
---
MY NEW FLESH

WePresent, 2021
A profile of Isamaya Ffrench accompanying a specially commissioned film in which she transmogrifies into a bunch of wicked creatures, and the piece mutates into a homage to/rip-off of Borges' encyclopaedia
The Book of Imaginary Beings.
Pictures by Aidan Zamiri.
Read more...
---
🦇
Garage, 2018

A story for Halloween 2018 commissioned by GARAGE. It's about a little misfit girl named Lydia who makes herself a bat costume… and then things get strange. I asked my friend Sue de Beer to take the pictures after we went to Houdini's grave together in Queens.
Read more.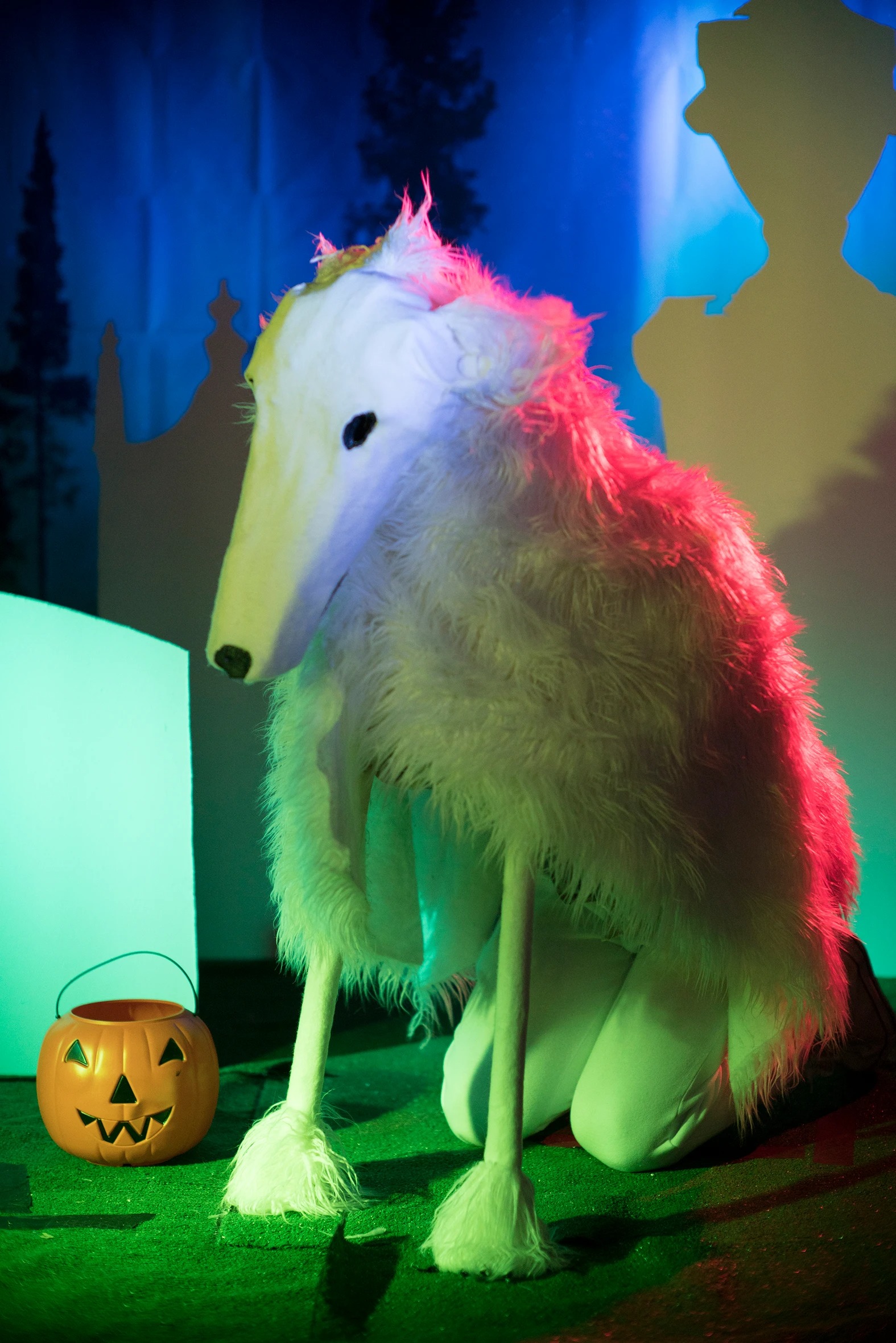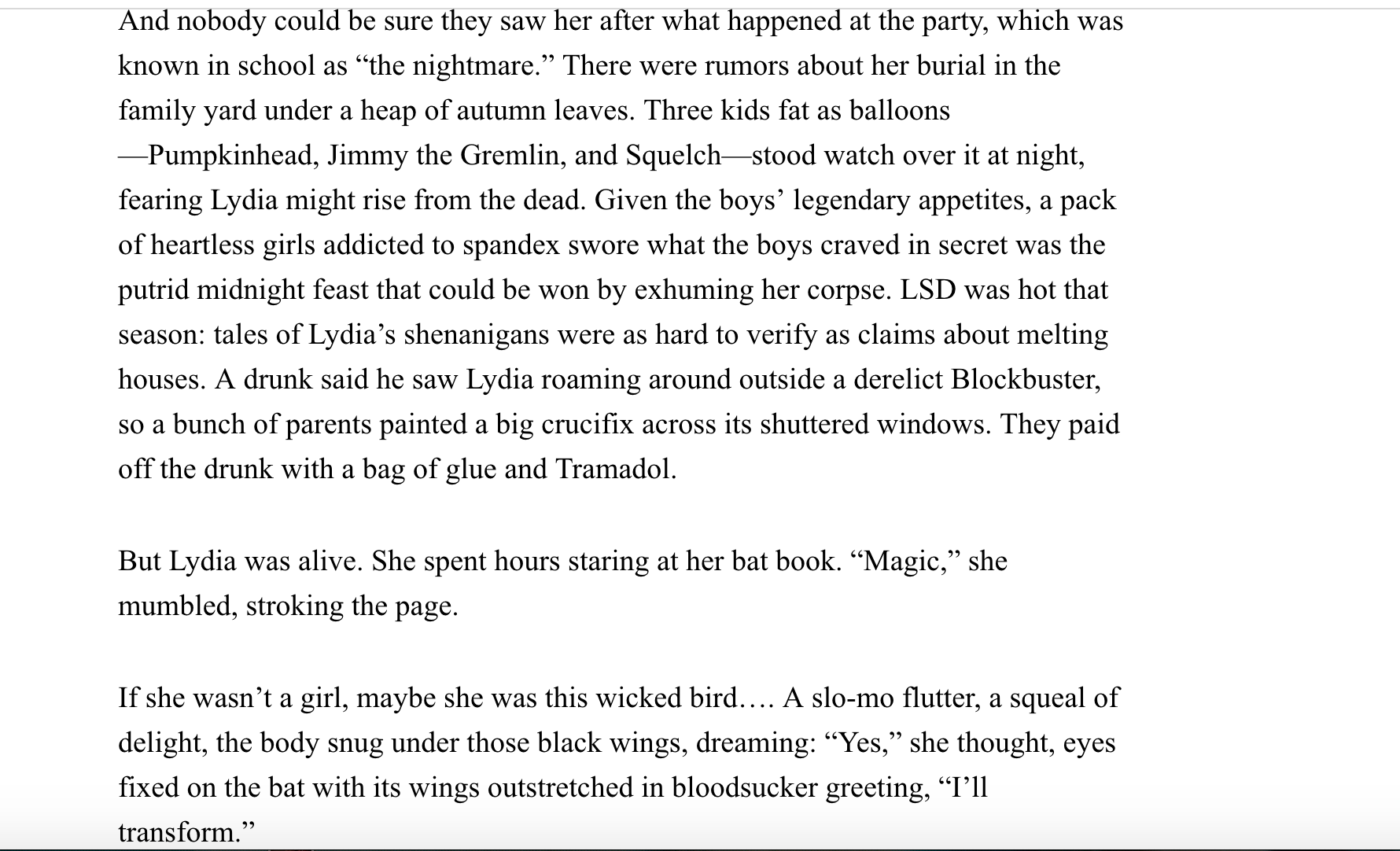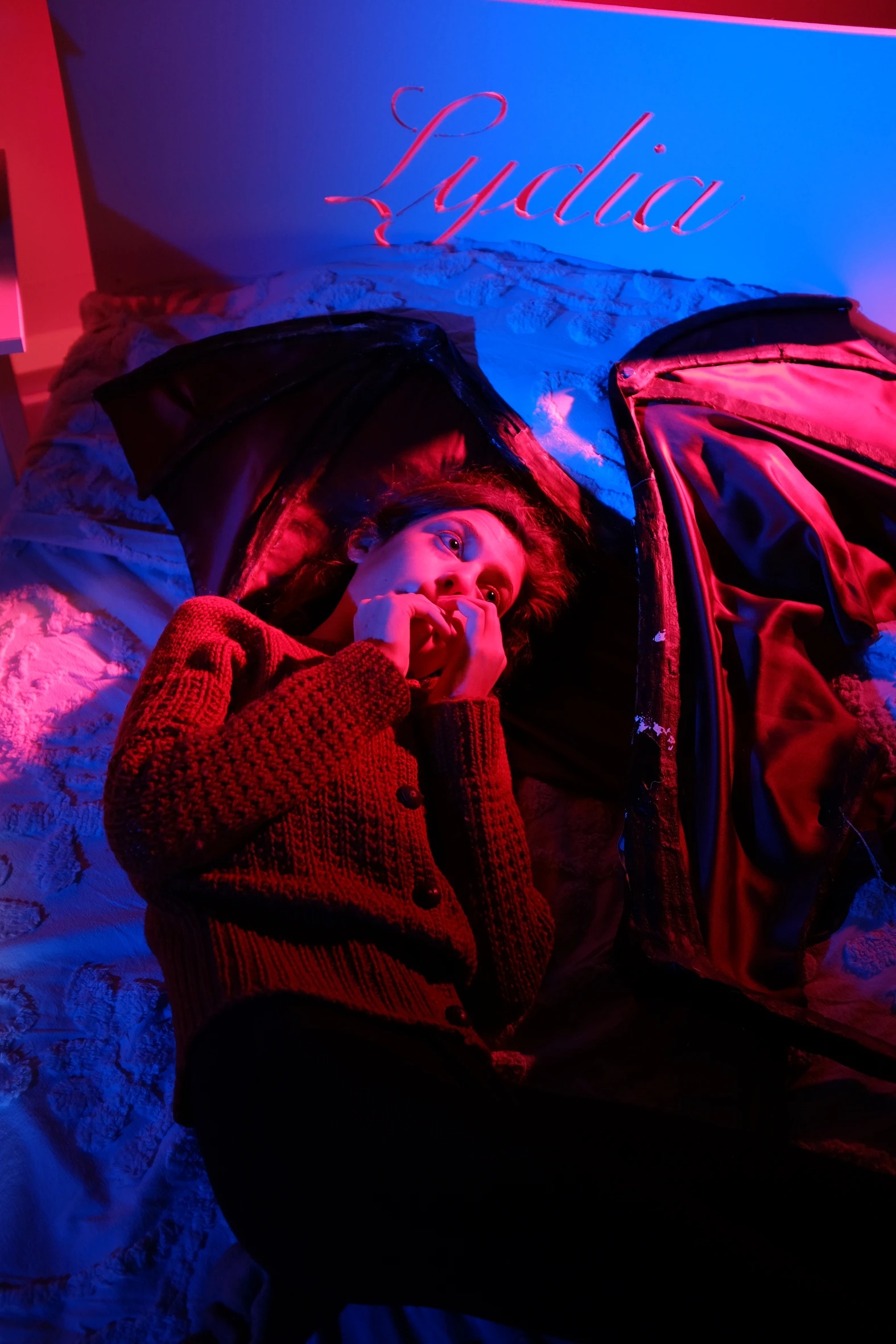 ---
ZOE

With Will Sheldon, 2020.

An illustrated fairytale by Will Sheldon and Charlie Fox. The edition features 19 paintings and drawings assembled in 2020 by Sheldon, and a newly commissioned short story by Fox. Fox's fairytale uses Sheldon's Darger-esque landscapes and imagery to conjure the tale of our "bat-eared and winged with glitter-encrusted claws" pyromaniac heroine ZOE.Printed in a limited edition of 300, ZOE is a summer fever dream; a reminder that it's cool to sweat, and to embrace that which frights and excites us.
Read more.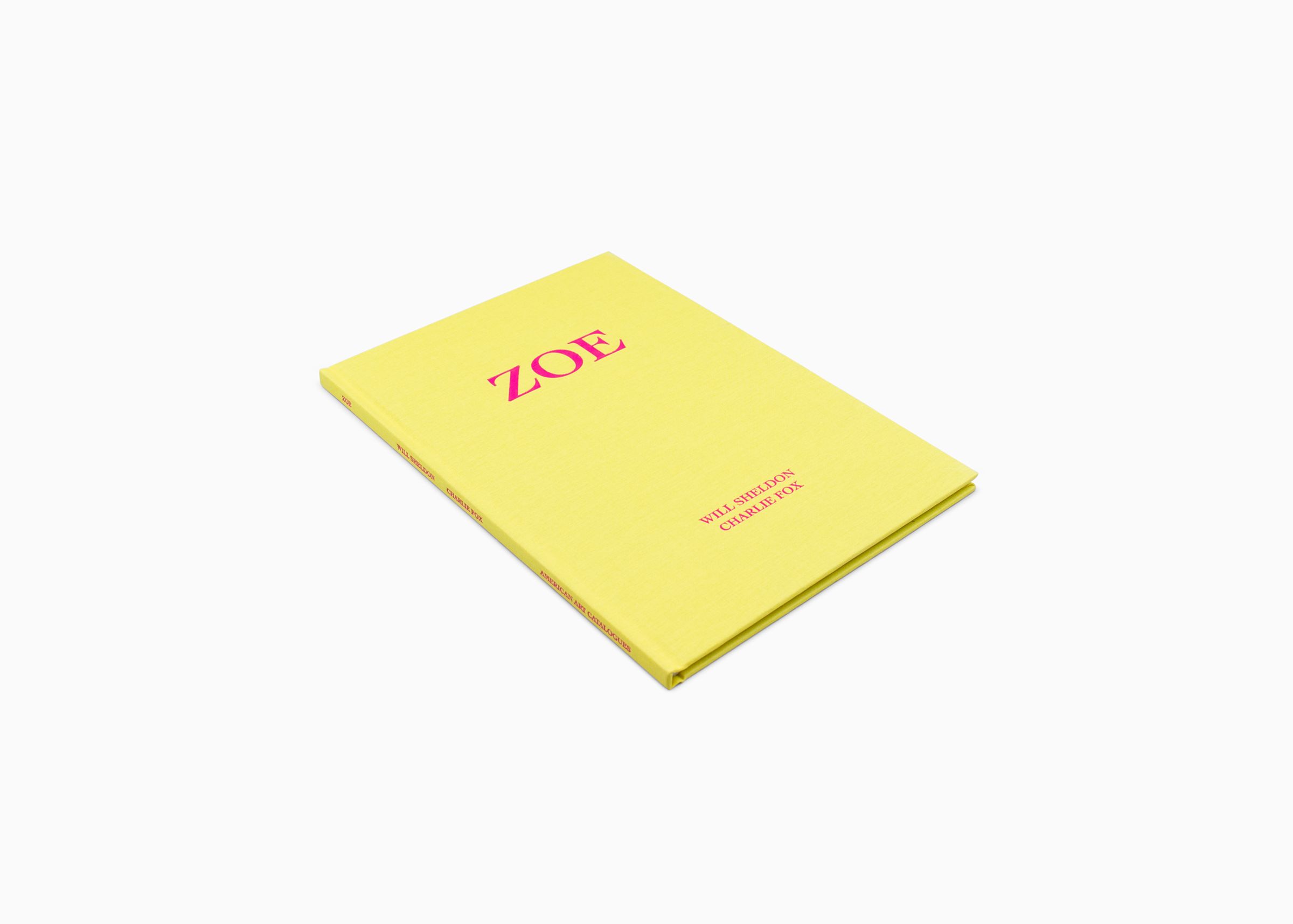 ---
THIS YOUNG MONSTER
Fitzcarraldo Editions, 2017.
This Young Monster
is a hallucinatory celebration of artists who raise hell, transform their bodies, anger their elders and show their audience dark, disturbing things. What does it mean to be a freak? Why might we be wise to think of the present as a time of monstrosity? And how does the concept of the monster irradiate our thinking about queerness, disability, children and adolescents? From Twin Peaks to Leigh Bowery, Harmony Korine to Alice in Wonderland,
This Young Monster
gets high on a whole range of riotous art as its voice and form shape-shift, all in the name of dealing with the strange wonders of what Nabokov once called 'monsterhood'. Ready or not, here they come…
'Yep. Mr. Fox is the real thing.'
—
John Waters, The New York Times
Score it here

,

or from your favourite evil conglomerate.
---
A GUIDE TO THE SEXUAL BEHAVIOUR OF CERTAIN CREATURES
2021
Alien intercourse manual in the catalogue for H.R. Giger/Mire Lee show at Schinkel Pavillion in Berlin.
EIKO

WePresent, 2022

Profile of the brain-melting costume designer /set designer/genius Eiko Ishioka who did the costumes for
Bram Stoker's Dracula
, and the sets for
Mishima: A Life in Four Chapters
, and a video for Björk, and the costumes for
The Cell
and...
Read more...
---
CODEX OF BEWITCHED GOODIES
TATE Etc. Magazine, 2019.
Occult product history to coincide with Mark Leckey's
O Magic Power of Bleakness
at Tate Britain.
Illustrations by Robert Beatty
---
ZONKED
Tank, 2017.
A script starring a mutant in a mental health facility and his bewildered psychiatrist.
---
IN MEMORY OF GODZILLA
Paperback Covers, 2021.
A story in the form of extracts from imaginary books (
Bipeds with Devalued Faces
by Dana Scully;
The Boys All Stared
by Britney Spears;
Knock Knock: Who's There? Conversations with Schizophrenics
by Flavor Flav) inspired by Jim Shaw's
Paperback Cover
paintings which are drawn, in turn, from his dreams. Written in 2018, rejected by commissioning entity a few months later; resurrected when Jim asked if the story could be weirder; finally published in JRP Ringier monograph
Paperback Covers
in 2021.
---
CRUFTSCORE
032C, 2022. Pix by Sophie Mei Birkin
In which me and Sophie Mei Birkin go to Crufts, the world's biggest dog show, and discover a strange and wonderful world.
---
JELLY
DAZED, 2018.
A little play for DAZED set backstage at a zombie fashion show, featuring two undead girls, Sabrina (model), Lucifer (dresser), and their rancid dog named Garbage.
---
FABLE (FOR COOKIE)
Dazed Digital, 2017.
Fable dedicated to legendary trash siren and Dreamlander Cookie Mueller, originally commissioned by Studio Voltaire and published by DAZED in 2017.
Read more...
---
N.Y.C. FAUST (A FANTASIA IN FOUR ACTS)
Reza Abdoh Catalogue, 2018.
Story narrated by dead hustler who fucks the Devil.
---
LEDA

After Dark, 2018.
Retelling of the myth of Leda and the Swan (the swan is Zeus transformed; they bang) inspired by Corinne Day's photograph
My Bloody Knickers
. Commissioned by Hilton Als.
---
SUICIDE NOTE (FOR THOMAS BERNHARD)

032c, 2019.
---
CASPER
Alex Da Corte: TRUE LIFE, 2018.
Epic essay about Marshall Mathers and Alex da Corte published in fat catalogue to coincide with Alex's huge TRUE LIFE exhibition in Dusseldorf
Score it here...